RJ Minded: A reproductive justice podcast!
Welcome to "RJ Minded," the podcast that's about to revolutionize how you perceive health. Step into a world where the boundaries of physical, mental, and spiritual well-being blur into a symphony of empowerment and social change. 
***

PAID

*** Summer Vibes Survey
We need your voice to make a difference in the sexual and reproductive health landscape of our community! You're invited to take part in the Summer Vibes, Healthy Lives Survey designed for Black youth and young adults ages 14 -30 in Los Angeles County.
Your experiences and insights matter to us! Which is why we're offering a $10 Starbucks gift card to youth who successfully complete the survey. It's our way of saying "thank you" for sharing your thoughts and making a meaningful impact.
Want to participate? Here's how:
Answer all the questions honestly.
Complete the survey once and provide your preferred digital method to receive the gift card.
Keep an eye out for a confirmation email after completing the survey
If you have any questions or need assistance, please don't hesitate to reach out to us at [email protected]. Your voice matters, and together we can create positive change in sexual health outcomes for our community!
Rites of Passage
This is an 8-week program for Black high school girls, ages 14-19, based in South Los Angeles. From March 13th-May 6th, the ROP program takes girls on a journey of education, reflection and self empowerment.
Hygiene Quiz
Take a quick quiz to test your knowledge of health and hygiene!
Abortion Healthcare Information
Learn about the different types of abortion, including medical, surgical and the abortion ABCs.
Abortion + Resources
Let's talk about abortion resources now that Roe v. Wade has been overturned by the U.S. Supreme Court.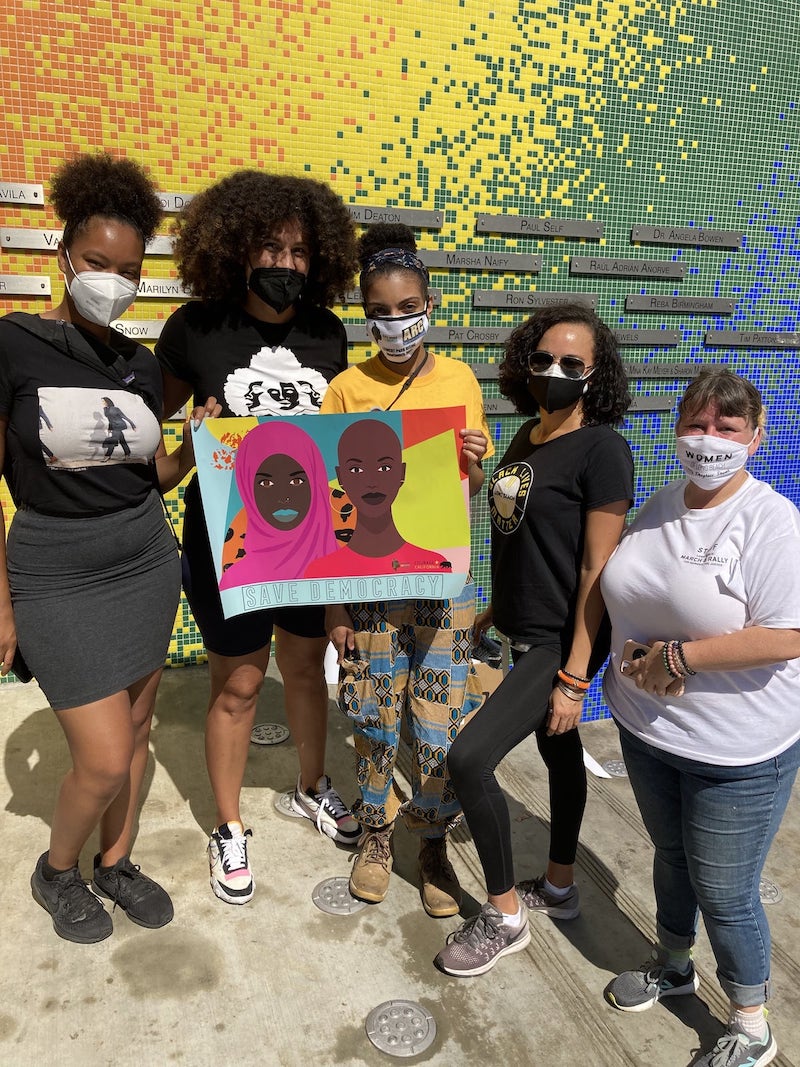 Get Smart, Get Tested
Know your status before you take your relationship to the next level. Search for a STD / STI testing clinic near you.
The Truth About STDS & STIS
Get Smart Before You Get Sexy provides information about sexually transmitted diseases/infections to help young people become informed about their sexual health.
Birth Control 411
Get Smart B4 U Get Sexy provides information on birth control options and pregnancy to help you stay informed and in-control.
Sex FAQs
Get Smart Before You Get Sexy provides information on birth control methods, how to talk with your partner before sex, and sexual transmitted infections and diseases.
Black LGBTQ+ Adults Experience Severe Health Barriers
A new study explores Black LGBTQIA2+ health disparities.
Our Stories
Young people share their stories about sexual harassment in relationships and in public.
Racial Disparities in Health Behaviors and Conditions Among Lesbian and Bisexual Women
A new study explores the role of internalized stigma in African American Lesbian and Bisexual Women physical health behaviors and conditions.
Get In Touch
Send us a message with questions, comments or to receive regular updates.